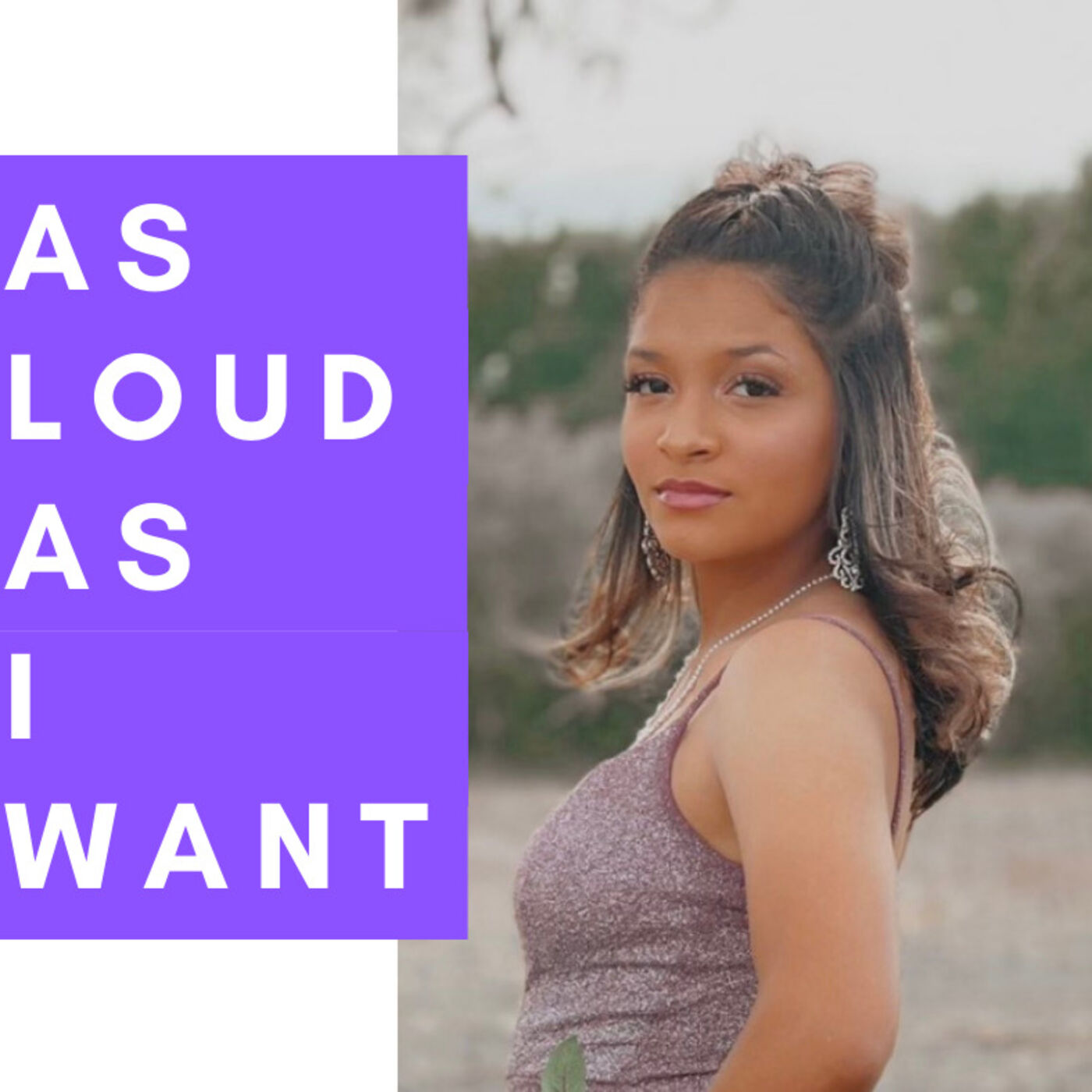 Welcome to As Loud As I Want, a podcast that reflects the experiences of young women in rural Columbus County, North Carolina through the COVID-19 pandemic. We use spoken word and sound to share what we've been feeling, seeing and hearing in our communities. This podcast was created by a series of workshops where we learned about poetry and the arts of sound.  In this episode, Autumn Webb of Buckhead, NC shares her piece, "Unfocused."
This workshop and podcast is funded in part by a grant from South Arts in partnership with the National Endowment for the Arts, with additional support from North Carolina Local News Lab and the Working Narratives Production and Education Fund. Learn more about our work and other audio productions at www.shoresides.org.
Produced by Coastal Youth Media, Community CPR, and Autumn Webb. Hosted by Indya Barfield.
"Unfocused"
Focus scatters.
Dislike.
8 a.m.
It felt like 90 minutes of pain.
So tired.
The brightness of the computer.
Hurts my eyes.
It felt weird
In a way I didn't like.
At home, I got to lay down
At lunch.
It was like when we was a kid
And had naps during school.
I listen to music while I do work.
It was hard,
Being at home
And trying to learn.
The noise made it
Harder to concentrate.
Instead of desks and chalkboards,
I see the TV,
The hum of Cocomelon in the background.
The warmth of the computer on my lap.
Realizing my friends wasn't around.
These two years,
I feel like I've learned less.
Felt more difficult,
Being in class.
Every year,
I look forward to powwow.
Pandemic can't take away
Our connection
Or the taste of fear
When I go to take a test.
I love the sound when I type on the computer.
I didn't want
To wake up early.
I was so used
To waking up late.
Summer break.
Unusual.
Not the same.
We've been on our own
The whole time.
Long, tired days.
Working hard
On my summer job at Subway.
Into August,
Into my senior year.
Terrified,
But also excited for a normal year.
Music:
Unsilenced by Ketsa
In the Clouds by Be Still the Earth via Artlist
Sounds:
Digital alarm clock beeping by DB studios via Artlist
Joy Ride by Aves via Artlist
Typing on keyboard by Airborne Sound via Artlist