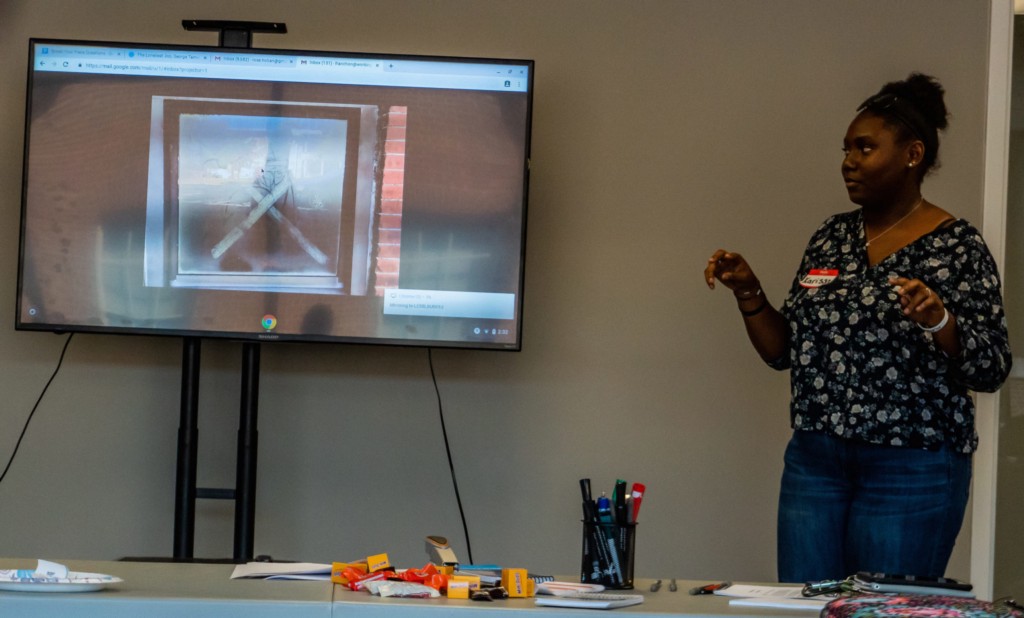 By Karissa Sowers
All I could hear was the helicopter rotor whipping its long blades as we waited on the grass to be rescued.
The helicopter was there to rescue neighbors who were stuck after Hurricane Florence flooded all the roads near my grandparent's home. There were only three roads that could get you to their house. Two were completely flooded, and the third had washed out, creating a massive sinkhole. All the people who were able-bodied had to climb into and out of the huge crater to escape.
Emergency workers scanning the roads for safety found us stranded on the opposite side of the sinkhole on a sunny afternoon. My cousin, mom, dad, sister and I crawled down the steep, muddy side of the pit, walked across wooden planks over the rushing water and then up the other side. I had an adrenaline rush as my aunt met us on the other side and drove us to my other grandma's home.
We later returned to the house we left earlier that day, and watched as the helicopter lifted neighbors to safety.
My family and I believed we had made it through the worst after Hurricane Florence made landfall in Wrightsville Beach, North Carolina. But it was the flooding that came days afterwards that hit us the hardest.
When Hurricane Florence made landfall it had weakened from the monster storm that it once was, but hardly anybody understood the amount of rain it was carrying.
The slow-moving storm devastated my area, but it quickly taught me lessons about my community, my family, and most importantly myself.
I come from a community where people have lived in homes that were built for them. It is the kind of neighborhood where people gather for tractor pulls and hang out at the race track together. A lot of food always is involved.
The post-Florence flooding made it hard for us to reach each other. Power lines were down. Cell phone service was limited.
Once the water started receding, the neighborhood started establishing our new normal.
Some people could not return home until their houses were gutted and rebuilt. Others from the Ivanhoe community were there to help pick up the pieces.
Two local churches organized a donation collection and distribution event. They collected clothes, canned goods and food, toiletries, and pet supplies. Afterwards, the items were laid out on tables and people could come 'shop' for what they needed. This experience showed me that in the face of tragedy people can come together and help empower each other.
I spent the duration of the hurricane with my immediate family at my grandparents' home. I had left my home two days prior to Hurricane Florence's landfall.
After leaving my grandparents' house, my sister and I went to my aunt's home, and my mom went to our house to check for any damages.
The hurricane had ripped up one side of our roof and it had been raining in the house for days. I remember going back home for the first time and crying because I knew that it would never be my home again.
Hurricane Florence taught me and my family that home is not a physical address, but rather a place where you feel loved and safe.
The storm allowed me to realize my true mental and emotional strength after hardships.
This to me was an example of resilience, which is the ability to withstand challenges that come your way. Resilience does not mean that you cannot crumble and fall apart, but it is what you do afterwards that matters.
This is not a skill I knew I had before Hurricane Florence. I had lived a relatively charmed and uneventful life. This was a completely foreign experience.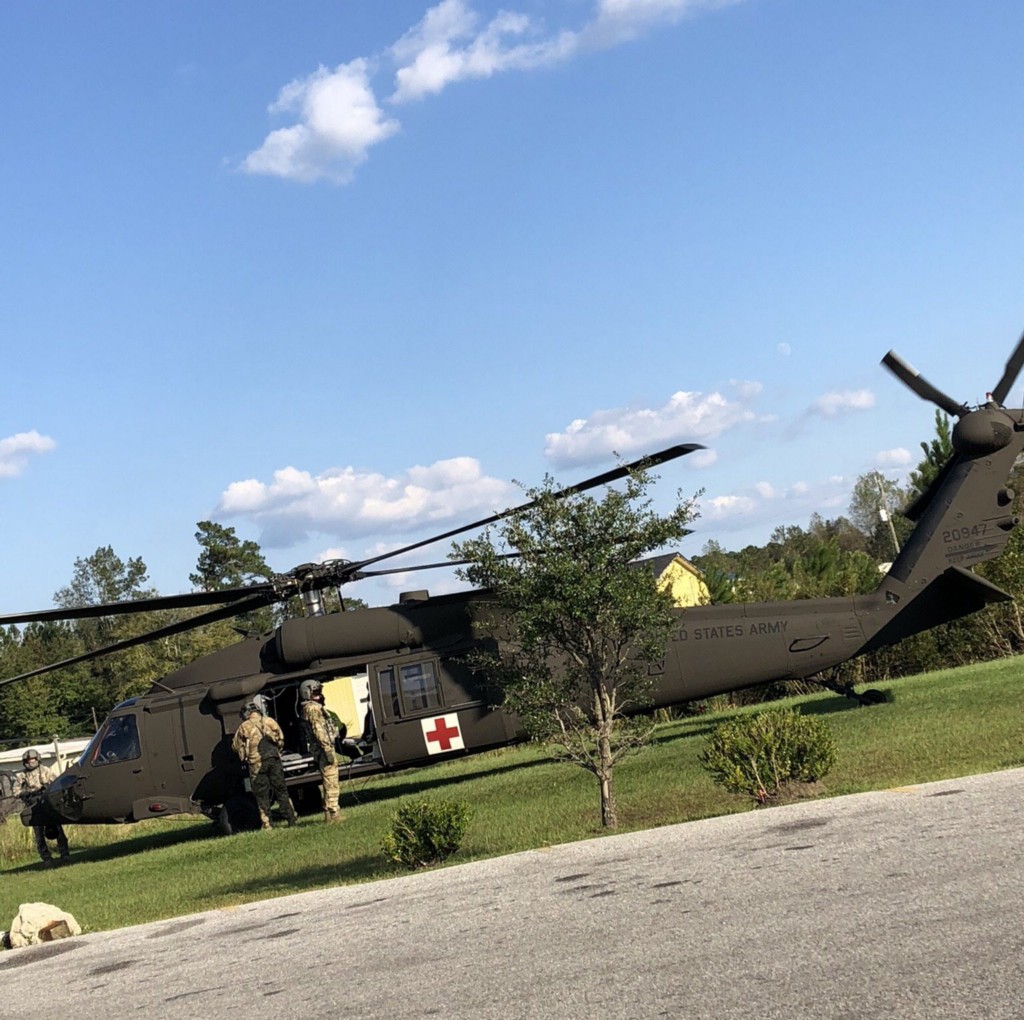 After the hurricane, it felt to me like my life was falling apart due to the loss of my home. Over time, I decided that I could remain sad and miserable or I could try to find the positive in a terribly tragic situation.
I realized that I still had things to be happy for, especially considering that I was still alive and well, along with all of my family members.
Now a year later, I can still hear the dum, dum, dum of helicopter blades disrupting the grass in the field. The sound reminds me of a time of catastrophic tragedy and immense growth.
But we moved back into my new house in the fall. Finally, my family, my community was back together.
Produced by Coastal Youth Media project in partnership with Shoresides and the North Carolina Health News.
Funding provided in part by North Carolina News Lab.