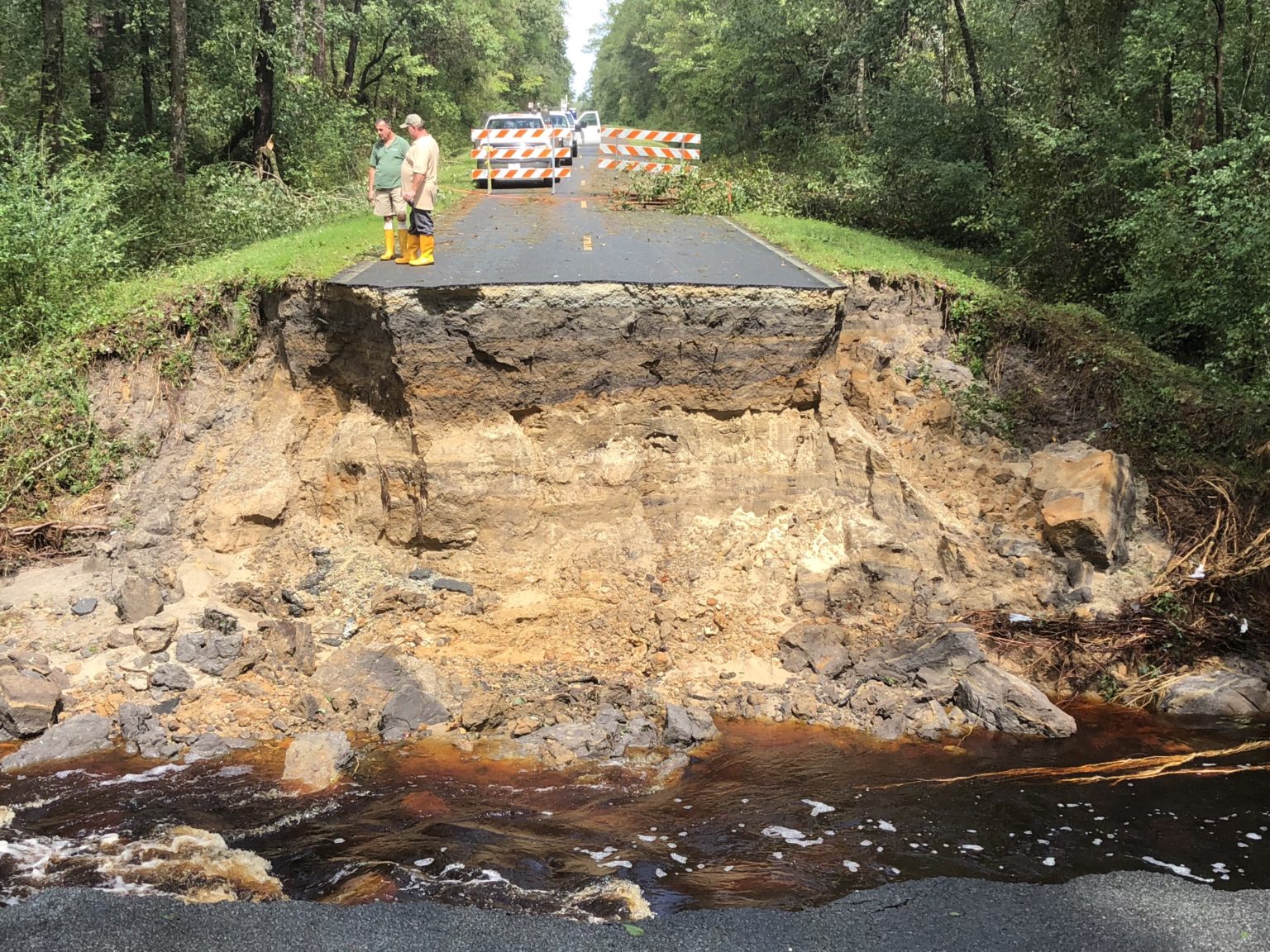 By Julia Narvaez
I never realized what the word "community" meant until I handed a man a bright red Colgate box after Hurricane Florence.
I'd never seen someone so happy. He picked up his son, who shared his big, bright smile, and told me he'd lost everything.
His pictures. His son's toys. Their home and sense of place where he had hoped his young child would be able to build memories to last a lifetime.
All of it. Gone forever.
In the place I live, the social class you are in defines who you are and how you live.
I always saw Wilmington as a divided place. As a first-generation American whose parents came to the United States from Honduras, I felt out of place in my town. The history and the lack of progress we've made to further opportunities for everyone had turned my feelings about this town into disdain.
I first heard about Hurricane Florence during fourth-period class at school. The consensus was everyone was going to leave because staying wouldn't be safe. Dropping and leaving everything behind came easy to me, as I wasn't emotionally attached to Wilmington.
The lack of equitable access to resources for people who couldn't afford it drove my resentment even further.
It wasn't until my friend Facetimed me at 2:31 in the morning that I realized the intensity of Florence. We'd evacuated to New Jersey. I was annoyed that she decided to bother me so late at night.
A tree had fallen into her house. Her pictures. Her memories. All gone.
In a sense, I felt guilty for leaving Wilmington. Although I was miles away, I felt like I'd abandoned a part of me.
It felt like race and class no longer mattered. All that mattered that day was knowing where you were going to sleep at night. The N.C. Department of Public Safety says that 53 lives were lost due to Florence.
Seeing people together after they lost their loved ones gave me a love for my hometown that I didn't have before. Neighbors were helping neighbors get fallen trees out of their yards. People were opening up their homes to those who lost theirs.
This newfound unity inspired me to give back. From working at hurricane recovery drives, I witnessed people from all different types of backgrounds come together for one purpose — to help each other.
This was a time when it was irrelevant where you came from. What you did to help others mattered so much more.
It turns out now that I come from a place where what divided us also brought us together.
Produced by Coastal Youth Media project in partnership with Shoresides and the North Carolina Health News.
Funding provided in part by North Carolina News Lab.