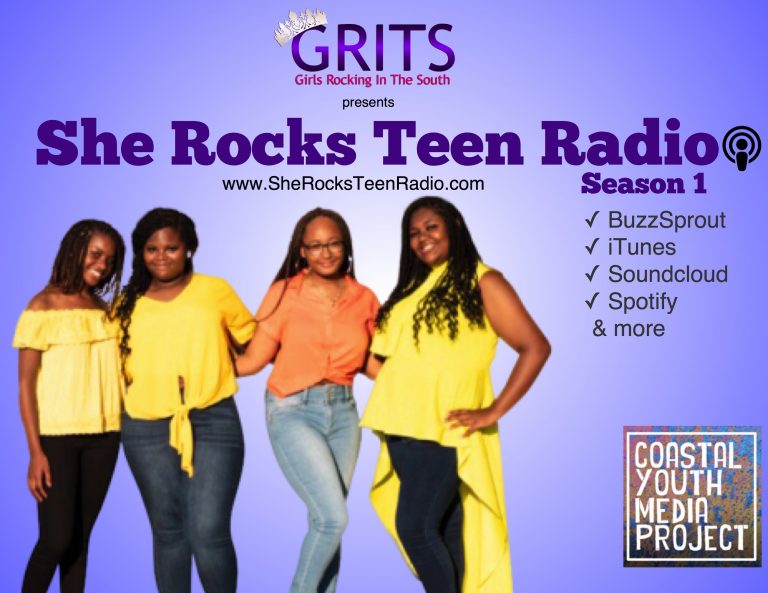 She Rocks, Episode 5: Safety
Amari, Kaiya, Shecoria, and Naiya talk about politics, news, fashion, and shoes. They give tips on how to stay safe during the holiday season.
Produced by Coastal Youth Media and GRITS. Hosted by Amari Poindexter, Kaiya Sidberry, Shecoria Smith, and Naiya Graham. Original music by Shelyah Raelynn Tucker of TWOTL Music Group.
Support the show (https://actionnetwork.org/fundraising/working-narratives)