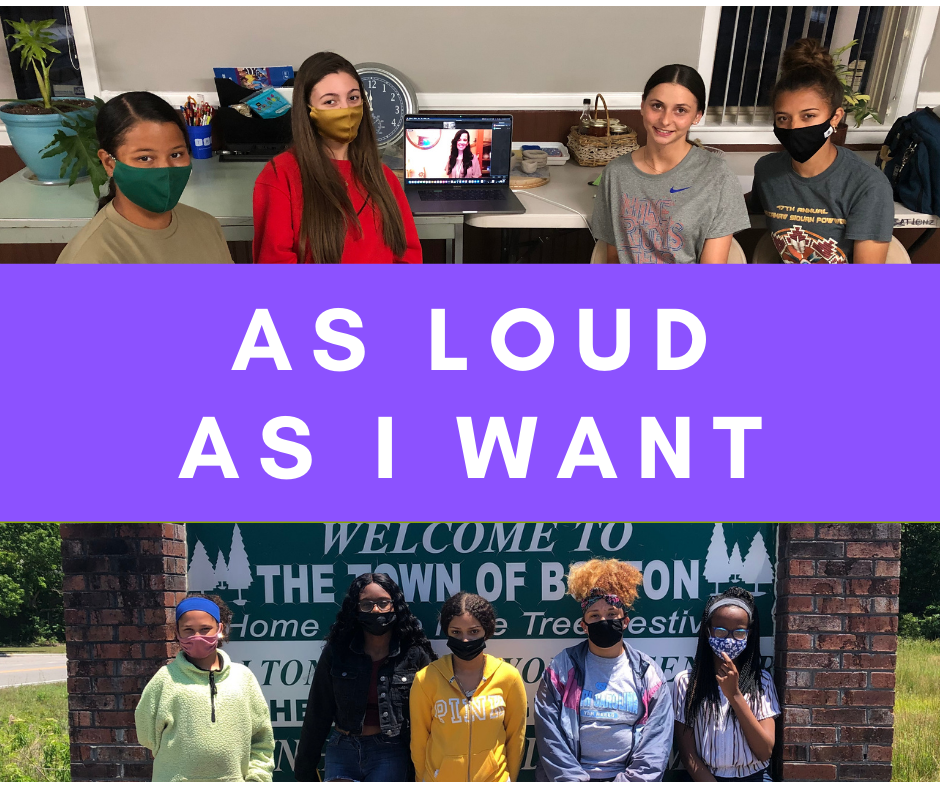 Welcome to As Loud As I Want, a podcast that reflects the experiences of young women in rural Columbus County, North Carolina through the COVID-19 pandemic. We use spoken word and sound to share what we've been feeling, seeing and hearing in our communities. This podcast was created by a series of workshops where we learned about poetry and the arts of sound.  In our first episode, we'll share the process we used to create our own spoken word pieces, which can be found in the following episodes.
This workshop and podcast is funded in part by a grant from South Arts in partnership with the National Endowment for the Arts, with additional support from North Carolina Local News Lab and the Working Narratives Production and Education Fund. Learn more about our work and other audio productions at www.shoresides.org.
Produced by Coastal Youth Media and Community CPR. Hosted by Indya Barfield. Featuring spoken word artists Brittani Smith (#PropheticPoetic, #JourneyBBones), Israel Sorenson, and Charlene Hunt.
Music:
Unsilenced by Ketsa
Sounds:
Food Vlogger Frying Vegetables Oil Sizzling by Marcello Del Monaco via Artlist
Rain Dropping on Wooden Bridge Binaural by Guy Fleisher via Artlist