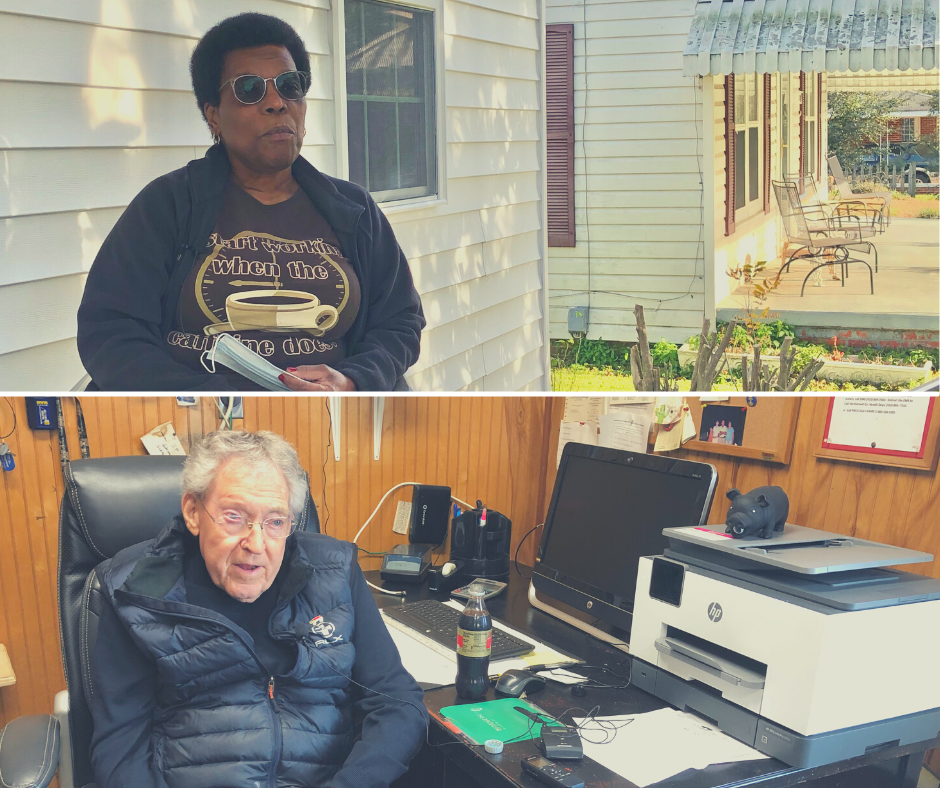 Contract growers and community members who speak out against the hog industry in eastern North Carolina rarely see themselves as members of the same team – but they have more in common than they think.
In this episode of CAFO's & Communities, we take listeners through the evolution of contract farming within the swine industry from the 20th century up to today. We speak with a hog grower from Lillington, North Carolina named Tom Butler, who tells us how he got into the business and why he's had to stay.
Produced by Sherri White-Williamson, Kayla Guilliams, and Laura Bratton in collaboration with Ryke Longest, Elsie Herring, Rick Dove, Will Hendrick, Paul Butler, and Larry Baldwin. Special thanks to Larry Baldwin of Coastal Carolina Riverwatch for making this podcast possible.
To learn more and get involved, visit North Carolina Environmental Justice Network, North Carolina Conservation Network, and Coastal Carolina Riverwatch's websites.
Music: Pure Water by Medyn, Thoughts by ANBR,  Aquarius by Spearfisher. Photos by Laura Bratton.
References:
"1950's Camel Smoking Advert," https://www.youtube.com/watch?v=sxrCjmqRTz0
"American Leaf – Tobacco's Last Harvest, Full Documentary" https://www.youtube.com/watch?v=-H7-Tw7r63c
"Marlboro Cigarettes Commercial," 1955 https://www.youtube.com/watch?v=wibHcZ4FNbU
The Meat We Eat, "Pork Production: Farrow to Finish Process," 2017. https://meatscience.org/TheMeatWeEat/topics/fresh-meat/article/2017/03/09/pork-production-farrow-to-finish-process
"Peter Stuyvesant Cigarette Commercial," 1985. https://www.youtube.com/watch?v=dIp1FE41tpE
Salary, "Pig Farmer Salary in the United States," https://www.salary.com/research/salary/posting/pig-farmer-salary
"Washington Journal, Tobacco Regulation," C-SPAN, 2004.  https://www.c-span.org/video/?182726-6/tobacco-regulation
WRAL, "The Hog Industry in North Carolina – Pigs, Politics And Pollution," 2019. https://www.youtube.com/watch?v=dHosjIWdqRk