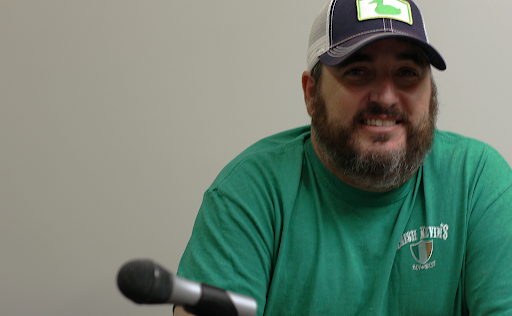 COVID-19 & Gaps in School Food Distribution
Michael Turner, 42, is a math teacher at West Carteret High School in Morehead City, North Carolina – a rural, coastal town of 9,000 people. He runs the food pantry which supplements free & reduced lunch with take-home groceries. Now his job is  to find and fulfill the gaps or 'soft spots' in school food delivery during COVID-19.
Broadcast from the Working Narratives studio, this series compiles community stories about COVID-19 from coastal North Carolina.