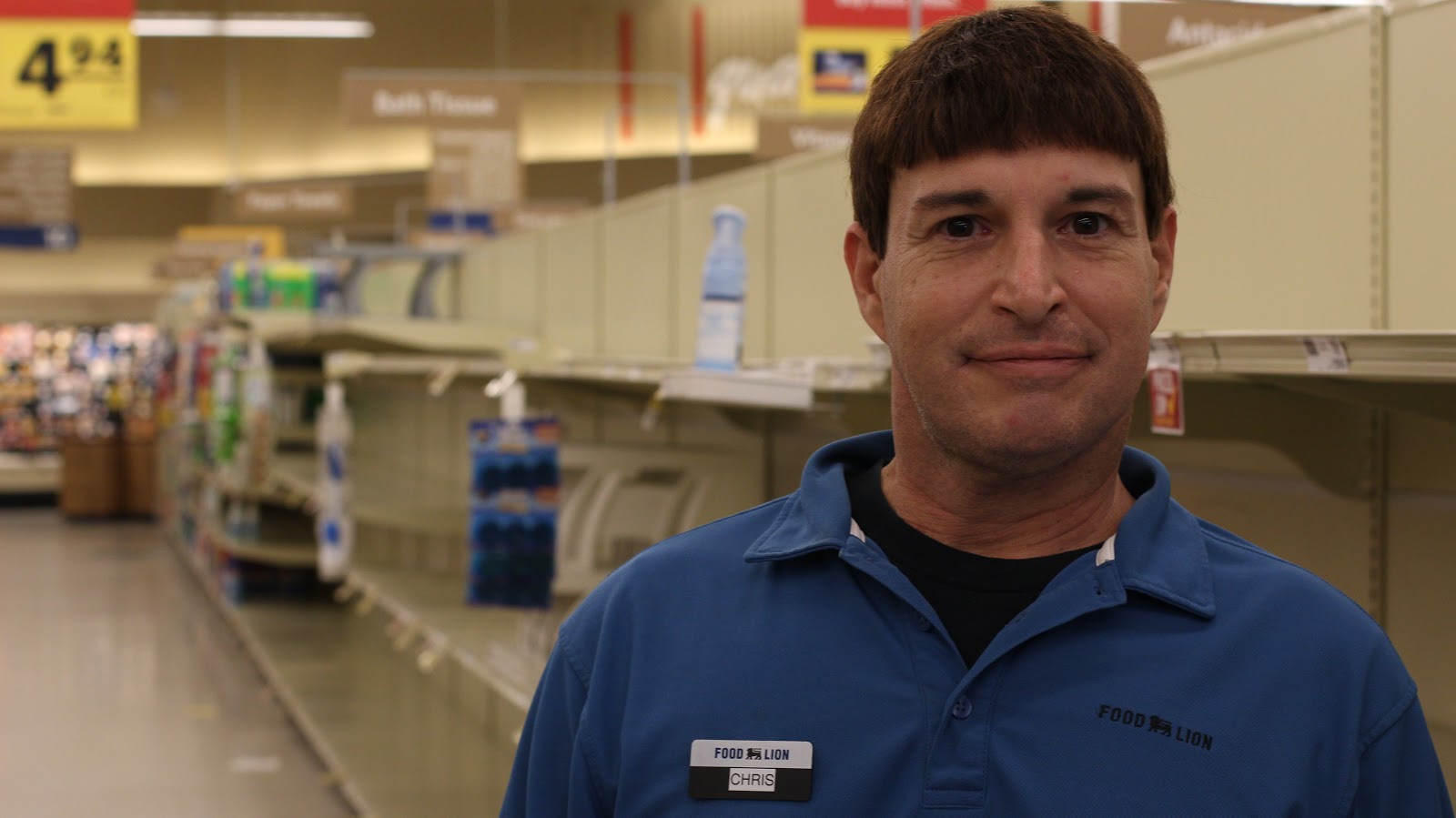 COVID-19 & being a Grocery Store Clerk
Chris Lamoreaux speaks to toilet paper mayhem and other patterns happening in this small-town grocery store during the coronavirus pandemic. Lamoreaux, 47, is a cashier at the local Food Lion in Morehead City, North Carolina. Morehead is a small, coastal town that has seen and prepared for deadly hurricane seasons – but nothing like this.  Gloves and masks are on, toilet paper is mysteriously scarce and neighbors are shopping for the elderly.
Broadcast from the Working Narratives studio, this series compiles community stories about COVID-19 from coastal North Carolina.
Music by Ketsa. Editing by Working Narratives team.