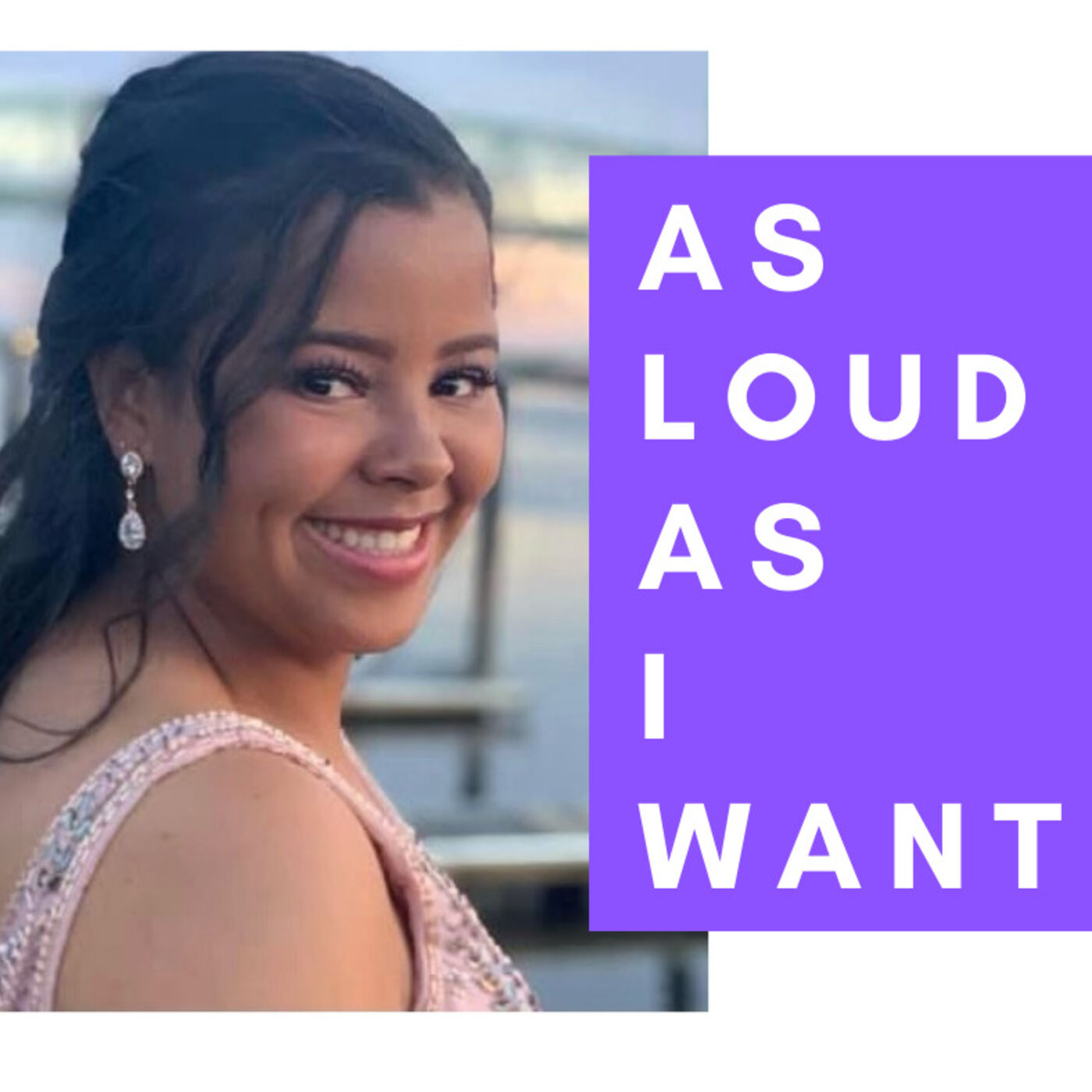 Welcome to As Loud As I Want, a podcast that reflects the experiences of young women in rural Columbus County, North Carolina through the COVID-19 pandemic. We use spoken word and sound to share what we've been feeling, seeing and hearing in our communities. This podcast was created by a series of workshops where we learned about poetry and the arts of sound.  In this episode, Faith Jacobs of Buckhead, NC shares her piece, "Powwow Daydreaming."
This workshop and podcast is funded in part by a grant from South Arts in partnership with the National Endowment for the Arts, with additional support from North Carolina Local News Lab and the Working Narratives Production and Education Fund. Learn more about our work and other audio productions at www.shoresides.org.
Produced by Coastal Youth Media, Community CPR, and Faith Jacobs. Hosted by Indya Barfield.
"Powwow Daydreaming"
When I close my eyes,
I hear bells on men's regalias.
I hear them jingling
As they walk around the arena.
On the outskirts,
The men and women are around the drum
As they sing in unison.
I smell the sage,
Burned to bless the grounds.
The leather backing
From the beadwork on my regalia.
I hear the MC announce my category,
Teen Girls Traditional.
The singers prepare to sing
My contest song.
As I hear the first beat,
Boom.
I take a deep breath
And get ready to dance.
We move counterclockwise
To the beat of the drum.
There is a tension and a balance
Between grace and dancing hard.
The more I bend my knees,
The more my shawl sways.
I'm floating.
The first honor beat comes.
I start to bend
Slowly
And as the beat picks up,
I rise,
My heart beating.
I take deep breaths
To keep emotion from my face.
When I open my eyes,
I see the bright green walls of my bedroom.
There will be no dancing this year,
Just the hum of TV.
The whir of the fan.
I am alone with my daydreams of powwows.
Music:
Unsilenced by Ketsa
Sounds:
Foley, Jingle bells, repeated by DB Sound Artlist
Step it Up – Footsteps, Barefoot on Hard Floor, Walking, Slow Steps, Feet Brushing Surface by Fly Sound via Artlist
Parks and Suburbs – Walks, Children Play Voices, Distant Birds and Vehicles by La Burbuja via Artlist
"WARPAINT 3/3 @ Seminole Tribal Fair PowWow 2018" by TurtleIslandsFinest
Designed – heartbeat, dark, distant by Marcello Del Monaco