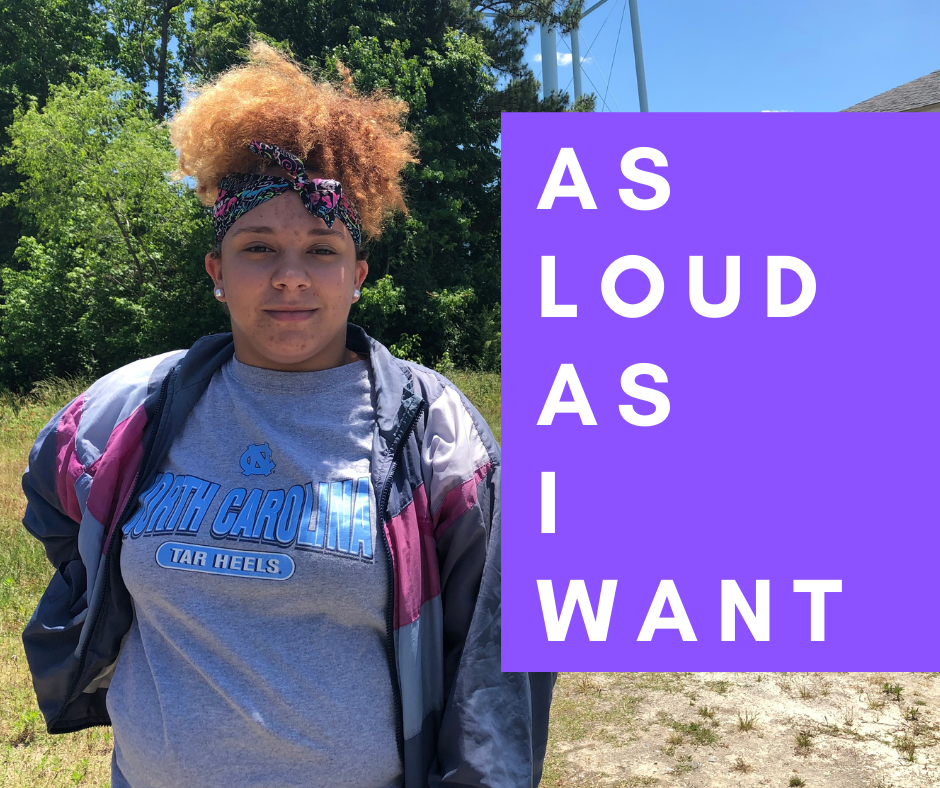 Welcome to As Loud As I Want, a podcast that reflects the experiences of young women in rural Columbus County, North Carolina through the COVID-19 pandemic. We use spoken word and sound to share what we've been feeling, seeing and hearing in our communities. This podcast was created by a series of workshops where we learned about poetry and the arts of sound.  In this episode, Nettie Greene of Bolton, NC shares her piece, "Nettie's Life."
This workshop and podcast are funded in part by a grant from South Arts in partnership with the National Endowment for the Arts, with additional support from North Carolina Local News Lab and the Working Narratives Production and Education Fund. Learn more about our work and other audio productions at www.shoresides.org.
Produced by Coastal Youth Media, Community CPR, and Nettie Greene. Hosted by Indya Barfield.
"Nettie's Life"
It's a sunny day.
Wind blowing.
Cars rolling.
Dogs barking and howling.
I sit in my room on the phone,
Daydreaming.
I daydream about
Shopping.
Swimming.
Hanging out with friends,
Seeing loved ones
And more.
Relaxing on my cold bed.
Feeling the cool air is
Relaxing.
Hearing TikToks and
Watching them
Are joyful.
I miss the old days,
But life goes on.
Once the night comes,
It gets calm.
And peaceful.
I get to go to sleep
Until the next day arrives.
Music:
Unsilenced by Ketsa
Sounds:
Around the House – Desk Fan, Humming by Stuart Duffield via Artlist
Backyard Action – Dusk, Cricket Chirps by Badlands Sound via Artlist
Dogs – Alleyway Dog Barking by Craig Carter Collection via Artlist
Funny TIK TOK June 2021 (Part 2) NEW Clean TikTok by Cool TikTok