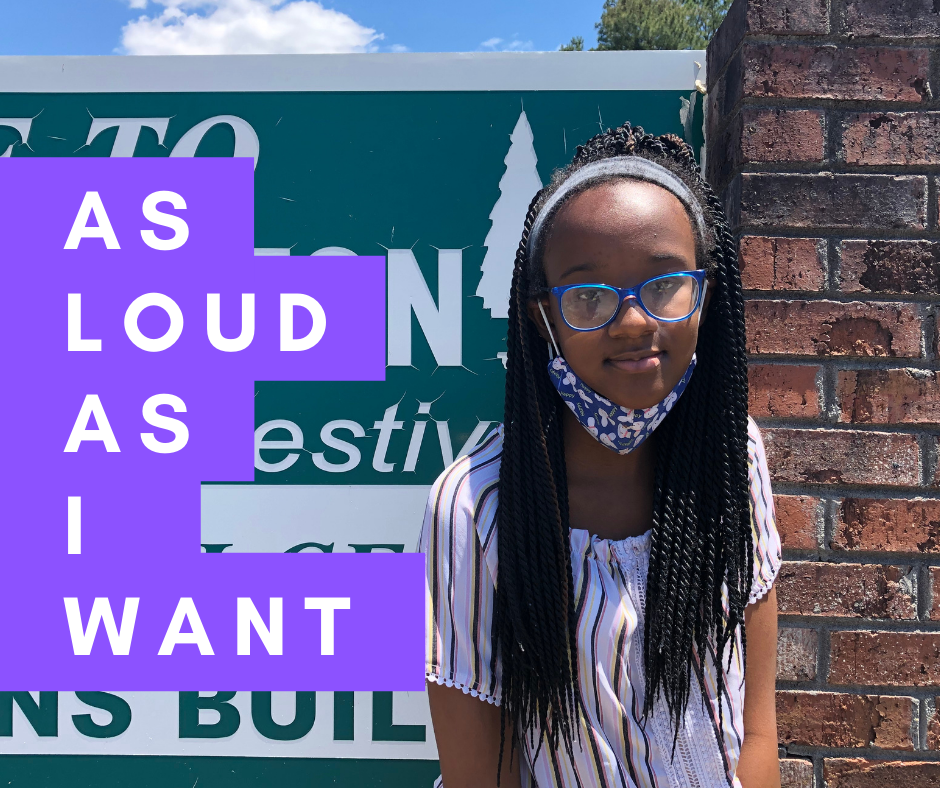 Welcome to As Loud As I Want, a podcast that reflects the experiences of young women in rural Columbus County, North Carolina through the COVID-19 pandemic. We use spoken word and sound to share what we've been feeling, seeing and hearing in our communities. This podcast was created by a series of workshops where we learned about poetry and the arts of sound.  In this episode, Aunya Kirksey of Bolton, NC shares her piece, "It's Time To Game."
This workshop and podcast is funded in part by a grant from South Arts in partnership with the National Endowment for the Arts, with additional support from North Carolina Local News Lab and the Working Narratives Production and Education Fund. Learn more about our work and other audio productions at www.shoresides.org.
Produced by Coastal Youth Media, Community CPR, and Aunya Kirksey. Hosted by Indya Barfield.
"It's Time To Game"
During the pandemic,
I spent a lot of time gaming.
Mystery games, challenge games, story games.
Games that you could just do
Whatever you like.
Some people think it's wrong,
While some say it's life.
No time to fight,
Because that don't feel right.
Make a career out of gaming.
May be ridiculous to some.
I go to another dimension.
It takes away a lot of tension,
Like if you come home
From a stressful day at school,
Wou could just go on your tablet
Or you whatever you have
And play on it.
Some people say I spend a little too much on it.
I'm in the middle about that.
Makes me want to stay in the house more,
But it gave me something to do at home.
To me it's not lame,
So it's time to game.
Music:
Unsilenced by Ketsa
Sounds:
Fortnite Season 5 Solo Win No Commentary Gameplay Mandalorian by Anthony Allen via YouTube
GAMING CAREERS: How to Get a Gaming Related Career // Turn Gaming into a Career by ewby via YouTube