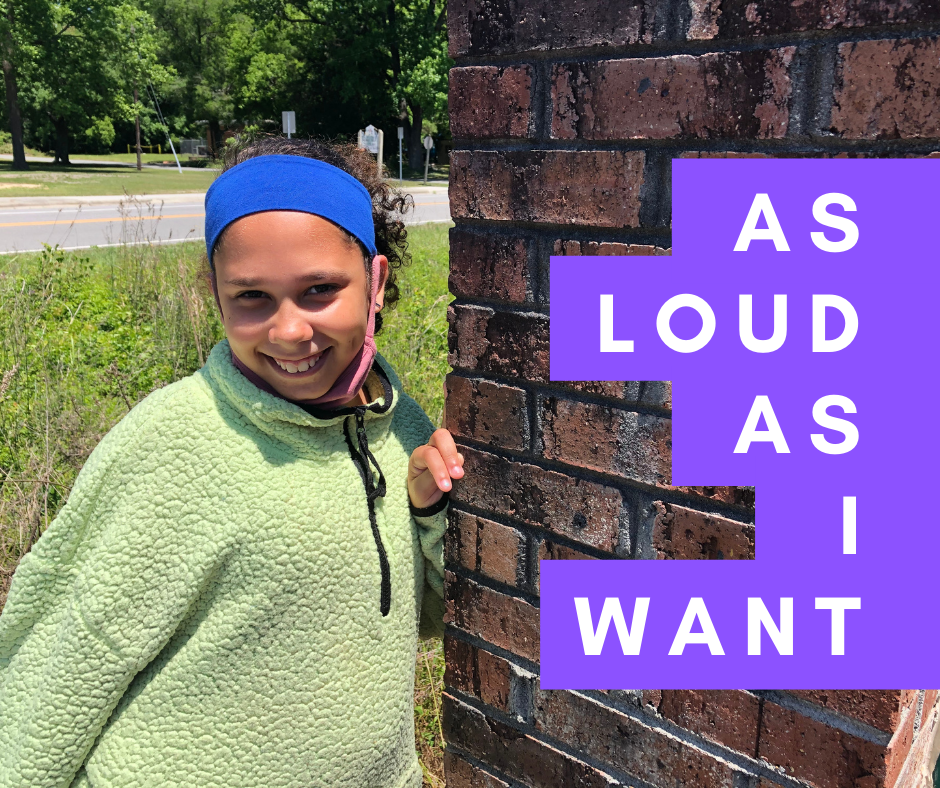 Welcome to As Loud As I Want, a podcast that reflects the experiences of young women in rural Columbus County, North Carolina through the COVID-19 pandemic. We use spoken word and sound to share what we've been feeling, seeing and hearing in our communities. This podcast was created by a series of workshops where we learned about poetry and the arts of sound.  In this episode, Brooke Manning of Bolton, NC shares her piece, "At Home, In Bolton."
This workshop and podcast are funded in part by a grant from South Arts in partnership with the National Endowment for the Arts, with additional support from North Carolina Local News Lab and the Working Narratives Production and Education Fund. Learn more about our work and other audio productions at www.shoresides.org.
Produced by Coastal Youth Media, Community CPR, and Brooke Manning. Hosted by Indya Barfield.
"At Home, In Bolton"
When I was at home during the pandemic,
I just walk around my neighborhood,
Play with my dog,
Sit inside.
I see woods,
I see green,
I see poor dogs.
I smell that pollen,
I smell the sap on a trees, the dried up sap,
the wet sap that's coming down the tree.
I just see family around Bolton.
My daddy knows about everybody
In Bolton,
So I can't really do nothing
Bad.
Bolton is just a home where you could just relax,
But you can't get too comfortable.
You just got to be safe.
During the pandemic,
I spent more time inside
Than outside.
It used to be a trailer,
But they turned into a house.
My grandma, me, my cousin,
My siblings, my mom, my dad.
And then you got my aunt that lives there too.
Sometimes I just hear peaceful,
The birds are tweeting.
The most peaceful is at 4:00,
5:00 or 6:00.
The school busses come around 7:00
And sometimes come at 6:00.
It feels home,
It feels like I'm safe.
Music:
Unsilenced by Ketsa
Sounds:
Around the House – Desk Fan, Humming by Stuart Duffield via Artlist
Dogs – Alleyway Dog Barking by Craig Carter Collection via Artlist
Viaduct, Vehicles Passing Slowly and Braking, with Down Town Ambiance in The Background by Carlos Santa Rita via Artlist